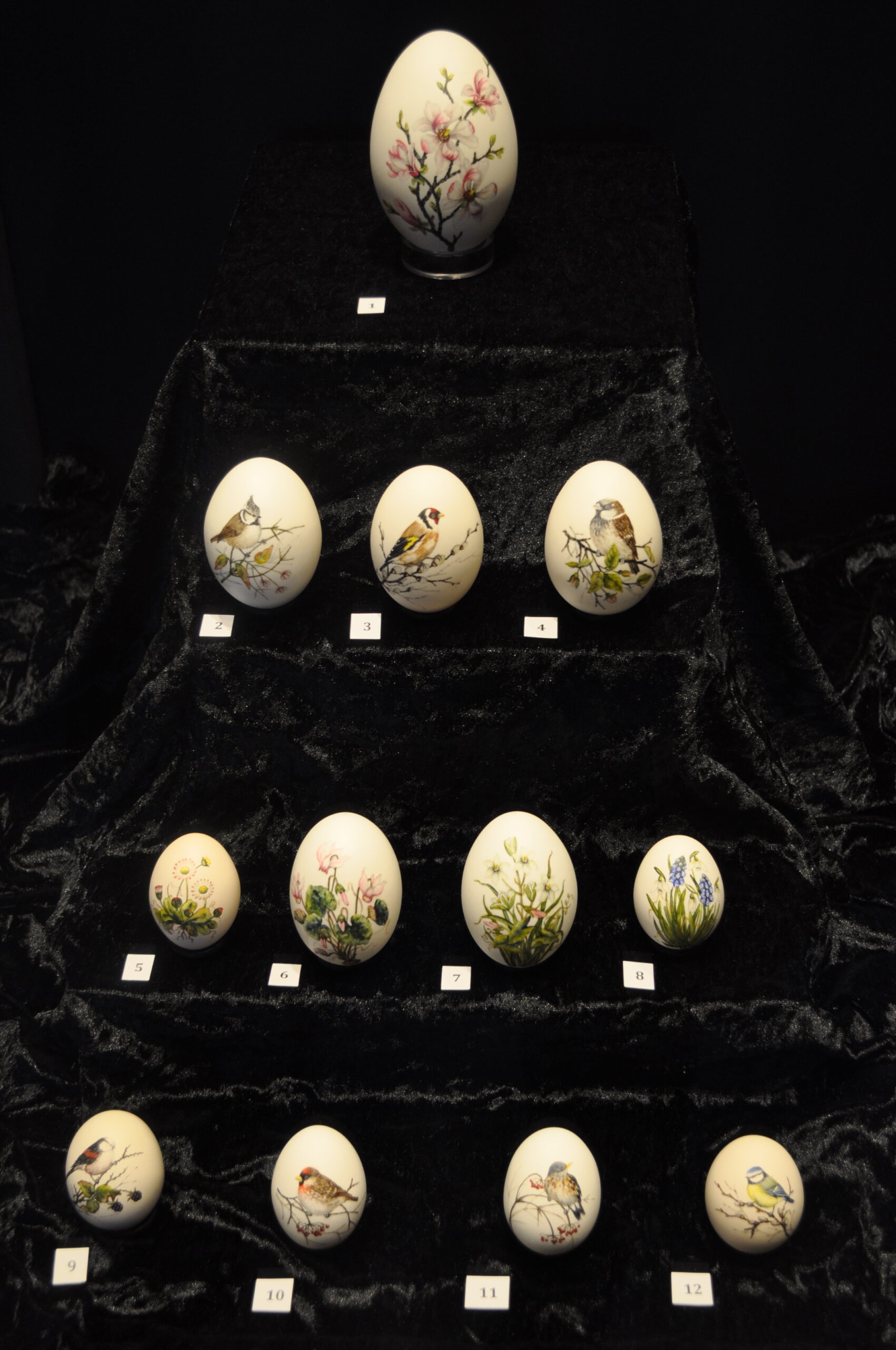 SPRING IN VIANDEN CASTLE – EASTER EGG EXHIBITION
Experience this Spring the fascinating world of  Easter Egg Art at Vianden castle.
Located in the midst of the remarkably beautiful countryside scenery of Luxembourg's Éislek region, you will find the medieval palace towering above the picturesque little town of Vianden.
In elegant show cases an international group of egg – artists display their decorated egg creations for the first time in the castle's Great Hall.
The unique works of art are made from different materials such as natural eggs, wood, paper or porcelain and incorporate versatile techniques such as painting, woodturning, wax painting, special scratching techniques and more.
The exhibition runs from 18th March through 16th April 2023. (Open daily in March from 10 till 17 o'clock, open daily in April from 10 till 18 o'clock).
The artistically designed collector's eggs can be purchased upon interest.