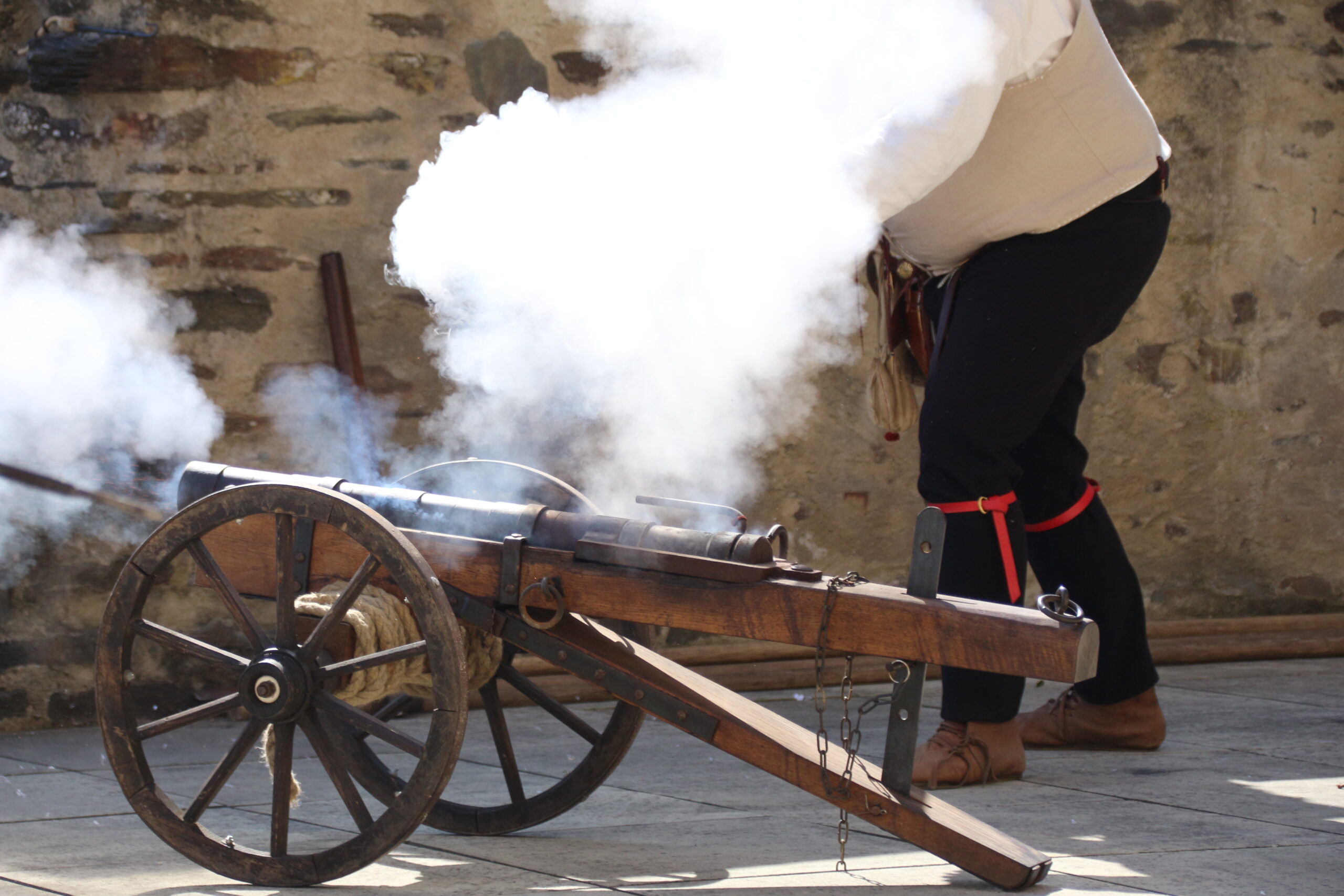 PORTAE TEMPORIS
Portae temporis – the gates of time
On June 1st and 2nd, 2024, Vianden Castle will open its doors – to transport visitors to other ages. Each door inside the castle leads to a different century…
Inside the castle you can discover the life of feudal times: craftsmen in the courtyard, the castle residents in their rooms. The visitor will travel from the 12th to the 18th century, meeting the representatives of each era in their respective surroundings…
With this entertainment program with music, combat demonstrations, etc., the spectators are not condemned to remain passive: the children, but also the adults, have the opportunity to join in, to try … and by the time they say goodbye, they will have increased their historical knowledge … we promise!
More than 100 actors will entertain the audience with "living history": In the castle you will meet its former inhabitants again: knights, noblewomen, soldiers, servants…
The epochs will then come together at different locations: in special demonstrations, the development of weapon technology, fashion and music over the centuries will be shown.
A good opportunity for the whole family to spend a fun and interesting day, but history buffs will not be left out either.